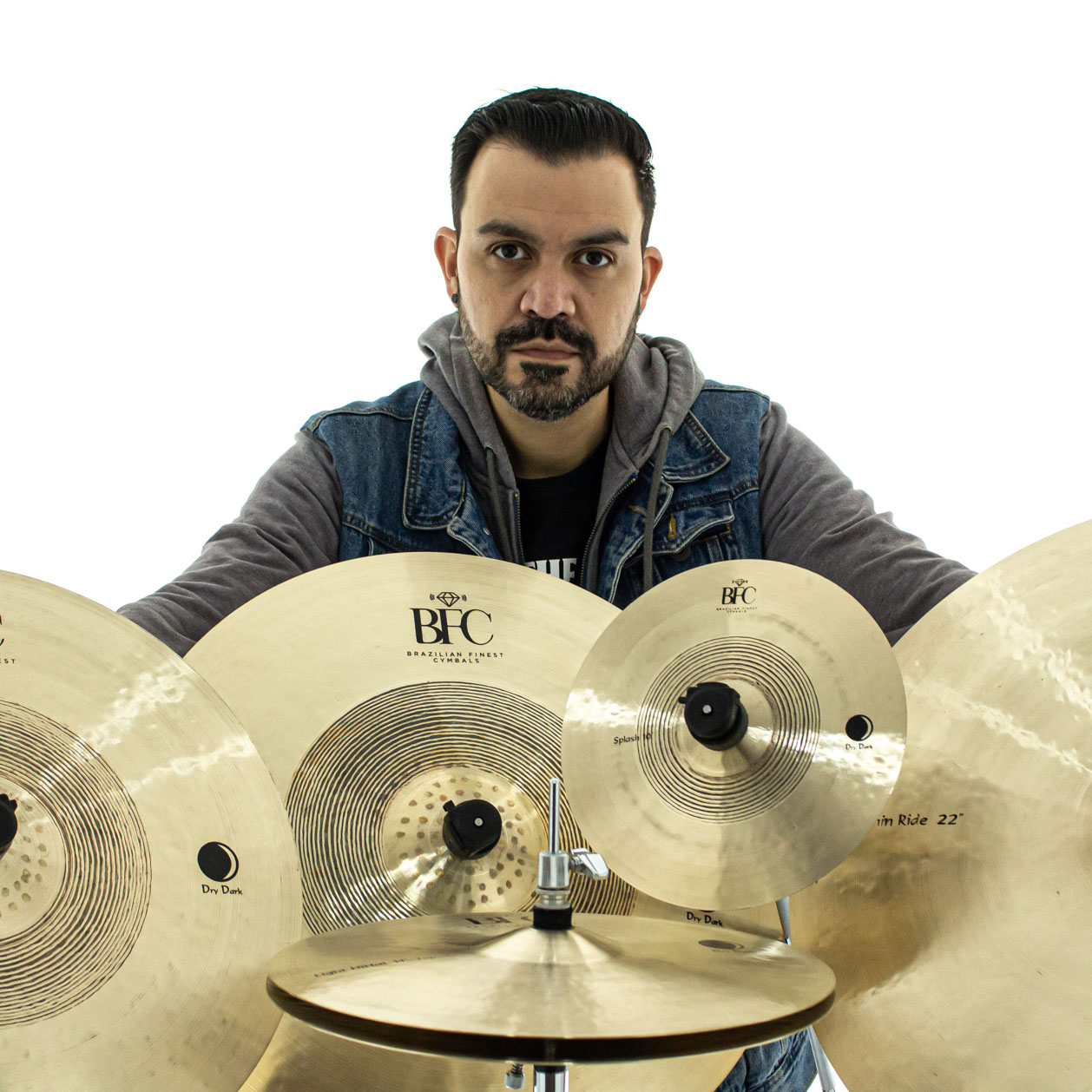 João Carlos Barbosa is known as JC Batera. Professional drummer since he was 16, he has performed alongside several artists from various musical segments.

His musical trajectory began in the city of Petrolina-PE, where he worked as a drum teacher, recording, and playing concerts in various cities in the northeast of Brazil.

In 2010, he moved to Belo Horizonte MG, where he graduated in Louvor & Adoração at the CTMDT (Centro de Treinamento Ministerial Diante do Trono), which opened several doors for him to work with artists from the national gospel segment, recording and playing concerts, among them are: Ministério de Louvor Diante do Trono (Played in several concerts, including the 1° Cruzeiro Diante do Trono), Ministério Nívea Soares, CTMDT band, Ministério Filhos do Homem, Heloisa Rosa (Musile Sessions and concerts all over Brazil), Arieta Magrini, Israel Salazar, Samuel Silveira, Samuel Moraes, among others.

In 2012, he started a YouTube channel with the intention of helping drummers that play in churches, making video lessons of congregational music, various exercises and videos at events.

His channel has over 80 thousand subscribers, with a high rate of video views, generating traffic of over 9 million views across the channel. With these numbers, JC becomes a reference among drummers in the Brazilian gospel scene.

He recently launched the Ministerial Training Course "Bateria no Louvor", an online course focused on drummers that play in churches, the first of its kind in Brazil! With great acceptance from the public, the course already has more than 200 students in Brazil and in countries like Switzerland, Italy and Portugal.

He currently resides in the city of Curitiba and accompanies the singer Heloisa Rosa and the Ministério Filhos do Homem in concerts throughout Brazil. In May of 2017, he recorded the Ministério Filhos do Homem, "Voltando a casa", commemorating the 20 years of the ministry. It is now available on all digital platforms and the band is on tour in Brazil promoting the new album.